Games, panels, and giveaways, oh my! Join us for Penguin Teen Fantasy Day on March 26th, and scroll down to begin registering for events!
EVENTS
Join Penguin Teen authors Ayana Gray (Beasts of Prey), David Arnold (The Electric Kingdom), Kristin Cashore (Winterkeep), and Krystal Sutherland (House of Hollow) for a panel on the shocking twists in their books!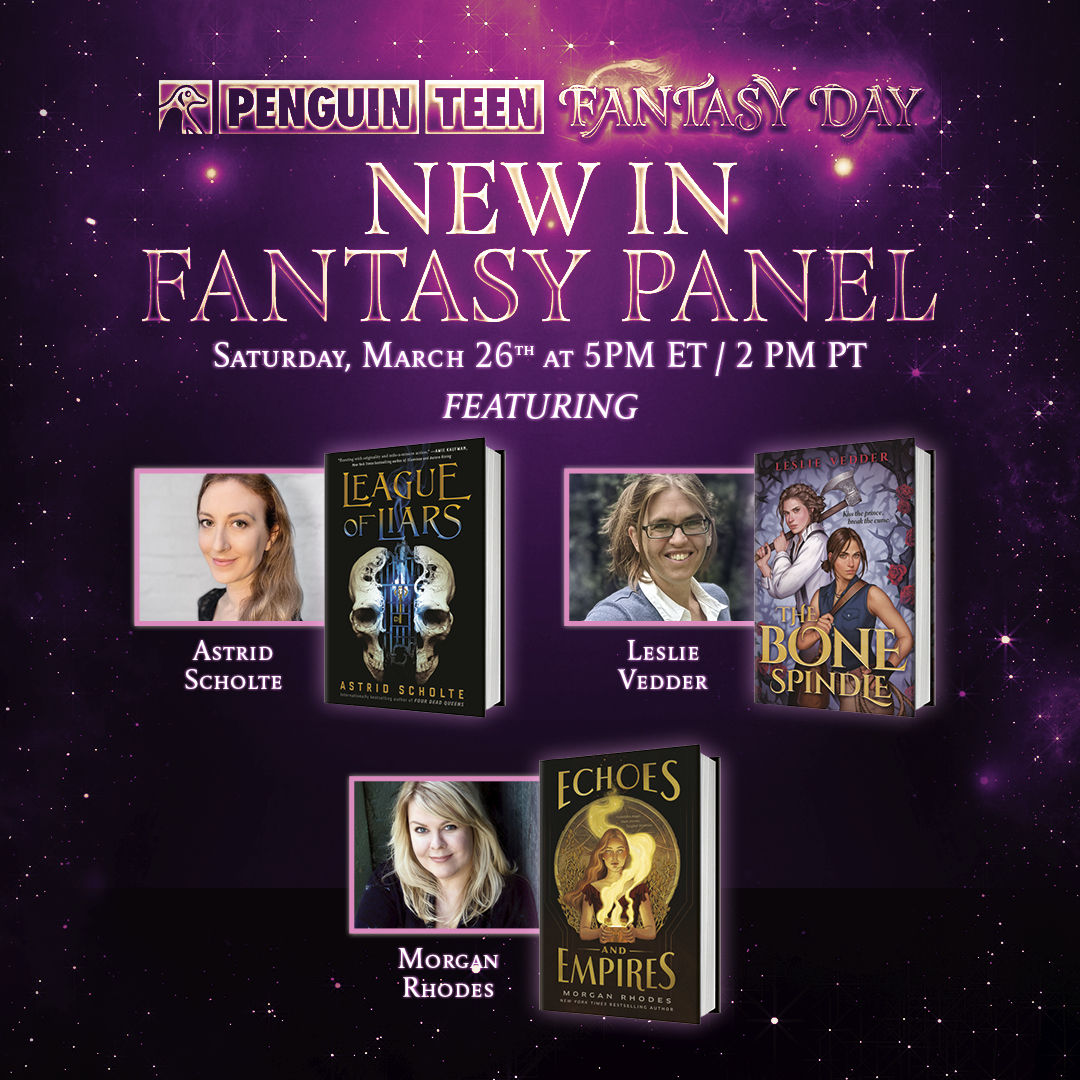 Join Penguin Teen authors Astrid Scholte (League of Liars), Leslie Vedder (The Bone Spindle), and Morgan Rhodes (Echoes and Empires) for a panel on their new fantasy books!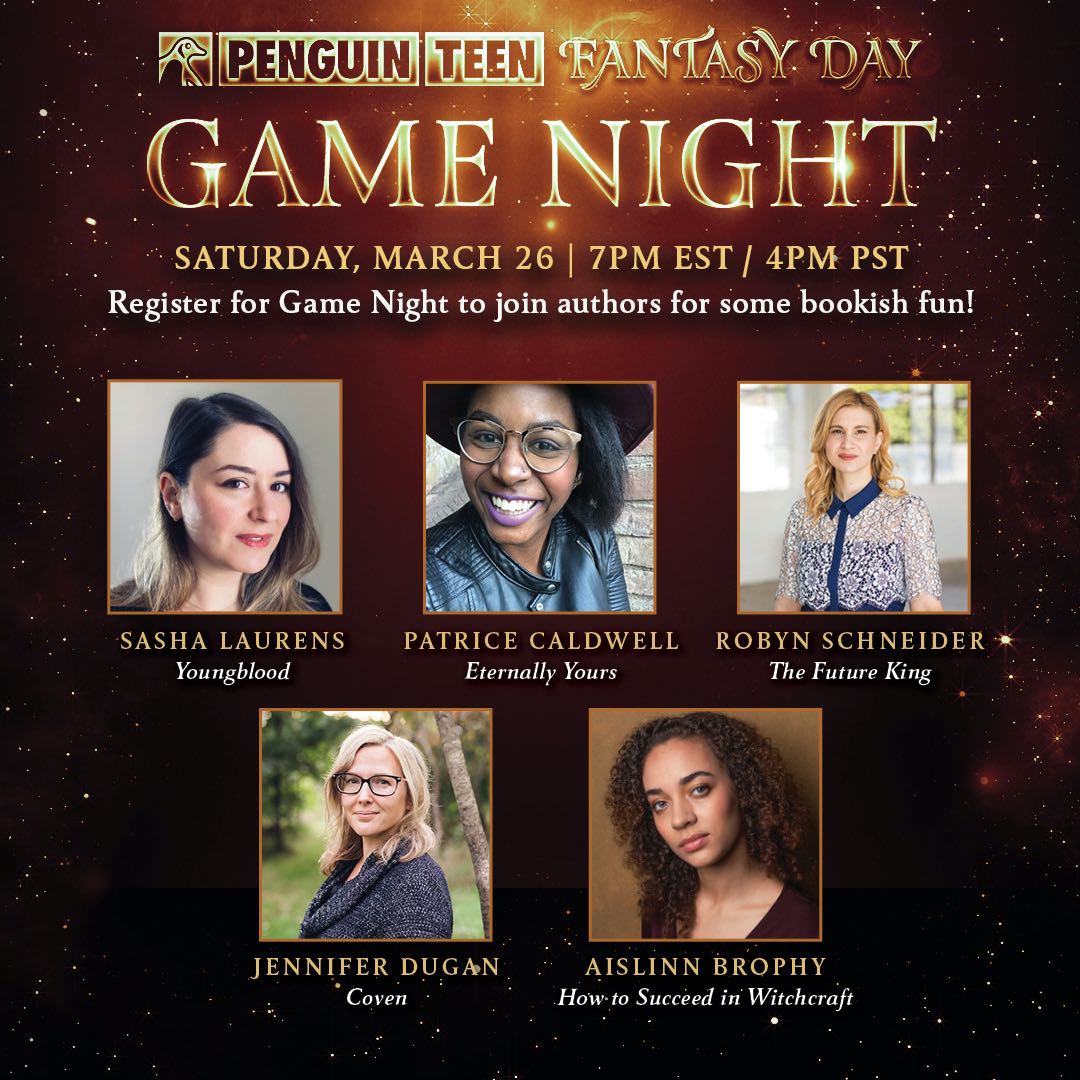 Join Penguin Teen and guest authors Sasha Laurens (Youngblood), Patrice Caldwell (Eternally Yours), Robyn Schneider (The Future King Bk2 of The Other Merlin), Jennifer Dugan (Melt With You), and Aislinn Brophy (How to Succeed in Witchcraft) for bookish fun and games!
GIVEAWAYS coming soon! Check this page later for more info!