This Pride Month, we're excited to celebrate extraordinary stories and voices from the LGBTQIA+ community. From contemporary, to sci-fi, to romance, there's a little something for everyone on this list, so scroll down for a few of our recommendations to #ReadWithPride this month–and every month after that!
A YA novel about a boy band star, his first breakup, his first rebound, and what it means to be queer in the public eye.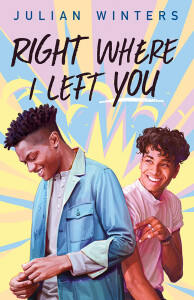 Kacen Callender meets Becky Albertalli in a deliciously geeky best friends-to lovers romance.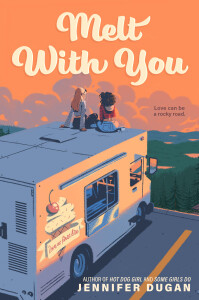 A sweet and salty queer YA rom-com about two girls on a summer road trip in an ice cream truck.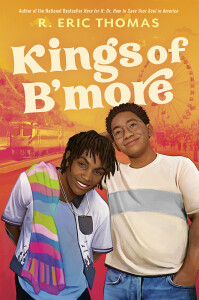 Two Black queer best friends face their last day together with an epic journey through Baltimore in this magnetic YA debut.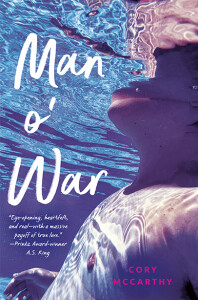 An achingly honest and frequently hilarious coming-of-age novel about an Arab American trans swimmer fighting to keep their head above water in a landlocked Midwestern town.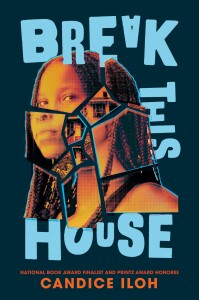 A prose novel about a teenager reckoning with her family's–and her home town's–secrets.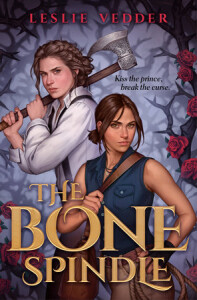 Sleeping Beauty meets Indiana Jones in this thrilling fairytale retelling for fans of Sorcery of Thorns and The Cruel Prince.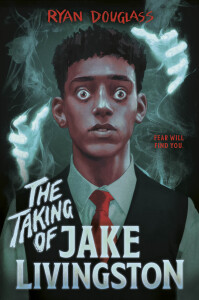 Get Out meets Danielle Vega in this YA social thriller where survival is not a guarantee.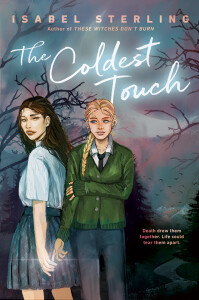 From the author of These Witches Don't Burn comes another paranormal romance for fans of Richelle Mead and Stephenie Meyer.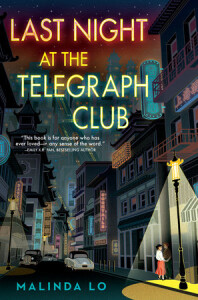 Seventeen-year-old Lily Hu can't remember exactly when the feeling took root—that desire to look, to move closer, to touch. Whenever it started growing, it definitely bloomed the moment she and Kathleen Miller walked under the flashing neon sign of a lesbian bar called the Telegraph Club. Suddenly everything seemed possible.
But America in 1954 is not a safe place for two girls to fall in love, especially not in Chinatown. Red-Scare paranoia threatens everyone, including Chinese Americans like Lily. With deportation looming over her father—despite his hard-won citizenship—Lily and Kath risk everything to let their love see the light of day.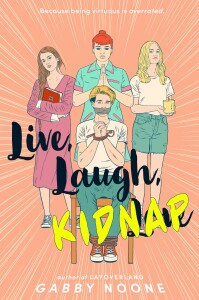 From the author of Layoverland comes another bitingly clever, laugh-out-loud funny novel, about a group of teen girls going up against an exploitative megachurch in their small Montana town.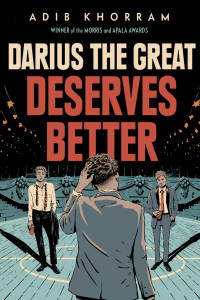 In this companion to the award-winning Darius the Great Is Not Okay, Darius suddenly has it all: a boyfriend, an internship, a spot on the soccer team. It's everything he's ever wanted–but what if he deserves better?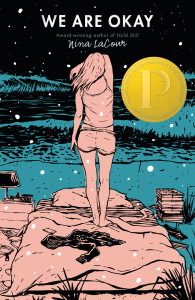 Since Marin left everything behind, Marin hasn't spoken to anyone from her own life – and she's the only one who knows the truth about those final weeks. Not even her best friend Mabel knows, but Marin will be forced to face everything she left behind when Mabel comes to visit. This book will  leave you breathless.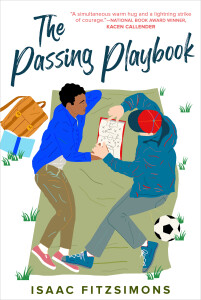 Love, Simon meets Bend It Like Beckham in this feel-good contemporary romance about a trans athlete who must decide between fighting for his right to play and staying stealth.
 
A witty and warm-hearted novel about a trans teen finding his place in the world perfect for fans of  Red, White and Royal Blue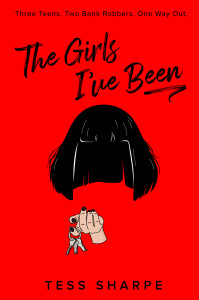 Nora O'Malley's been a lot of girls. As the daughter of a con-artist who targets criminal men, she grew up as her mother's protégé. But when her mom fell for the mark instead of conning him, Nora pulled the ultimate con: escape.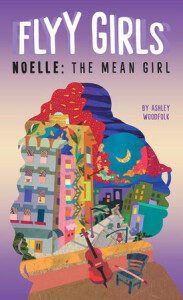 There are only three things that matter to Noelle Lee: her family, school, and the cello. She doesn't care if people see her as selfish or mean because she knows she has her priorities in order. That's why when her dad loses his job, Noelle doesn't hesitate to work more hours at her grandparents' restaurant. Seeing her girls and dealing with her ex-boyfriend have to take a backseat so she can help her family and prepare for her school's fall showcase. But things get more complicated when Noelle realizes she can't stop thinking about Tobyn, one of the other Flyy Girls. With her bad attitude getting even worse, Noelle starts to wonder if working hard even matters, especially if she can't keep her life from falling apart around her.

Tobyn Wolfe knows she's destined to be a rock star. She sings, she dances, and she's got that "It" factor. Her dreams are even closer within her reach when she meets Maybe Someday–an incredible all-female band–during a night out with her older sister, Devyn. Joining their band would be the perfect way to show off her amazing vocals. It's too bad her mom can't see this. She wants Tobyn to go to college and become a serious musician, not follow in Devyn's footsteps and wind up a struggling artist. Can Tobyn prove to her mom that she knows what's best, or will her dreams end up becoming a horrible nightmare?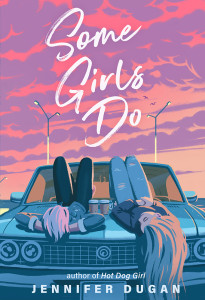 In this YA contemporary queer romance from the author of Hot Dog Girl, an openly gay track star falls for a closeted, bisexual teen beauty queen with a penchant for fixing up old cars.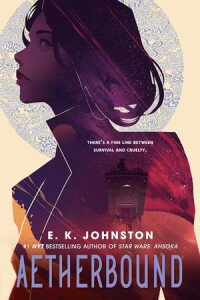 A thought-provoking new YA space adventure from the #1 New York Times bestselling author of Star Wars: Ahsoka.

In this installment, Beyond the Gender Binary, Alok Vaid-Menon challenges the world to see gender not in black and white, but in full color. Taking from their own experiences as a gender-nonconforming artist, they show us that gender is a malleable and creative form of expression. The only limit is your imagination.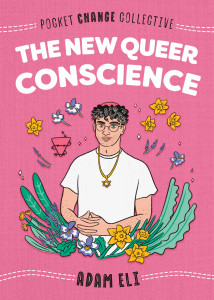 In this installment, The New Queer Conscience, Voices4 Founder and LGBTQIA+ activist Adam Eli offers a candid and compassionate introduction to queer responsibility. Eli calls on his Jewish faith to underline how kindness and support within the queer community can lead to a stronger global consciousness. More importantly, he reassures us that we're not alone. In fact, we never were. Because if you mess with one queer, you mess with us all.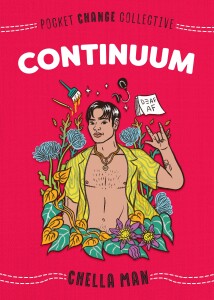 In Continuum, fine artist, activist, and Titans actor Chella Man uses his own experiences as a deaf, transgender, genderqueer, Jewish person of color to talk about cultivating self-acceptance and acting as one's own representation.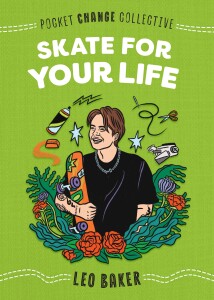 In this moving, personal story, professional skateboarder Leo Baker shares their journey within the sport and the importance of authenticity and allyship as a non-binary athlete.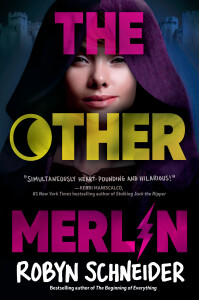 Channeling the modern humor of The Gentleman's Guide to Vice and Virtue, bestselling author Robyn Schneider creates a Camelot that becomes the ultimate teen rom-com hotspot in this ultra-fresh take on the Arthurian legend.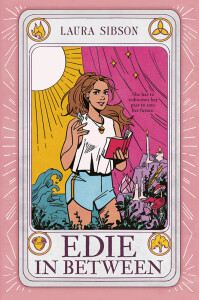 A modern-day Practical Magic about love, loss, and embracing the mystical.
Stormbreak by Natalie C. Parker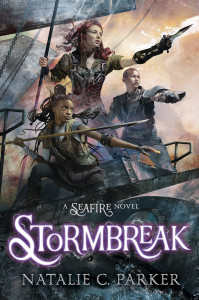 In this epic conclusion to the Seafire trilogy, which Booklist called "Mad Max by way of Davy Jones," Caledonia Styx will risk everything–her heart, her crew, and even her life–to defeat Lir and take back the Bullet Seas once and for all.

A gutsy, queer coming-of-age story perfect for fans of Nina LaCour, Rainbow Rowell, and Elizabeth Acevedo. In a summer bursting with queer brown dance parties, a sexy fling with a motorcycling librarian, and intense explorations of race and identity, Juliet learns what it means to come out–to the world, to her family, to herself.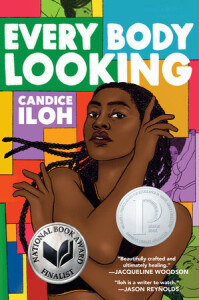 When Ada leaves home for her freshman year at a Historically Black College, it's the first time she's ever been so far from her family—and the first time that she's been able to make her own choices and to seek her place in this new world. As she stumbles deeper into the world of dance and explores her sexuality, she also begins to wrestle with her past—her mother's struggle with addiction, her Nigerian father's attempts to make a home for her. Ultimately, Ada discovers she needs to brush off the destiny others have chosen for her and claim full ownership of her body and her future.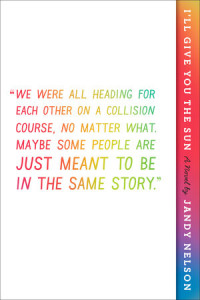 When a charismatic boy moves in across the street from Noah, a passionate artist, he finds himself falling fast and hard for his new neighbor, who seems to like him back. But when the two are separated, and tragedy strikes Noah's family, Noah becomes a totally different person—at least, he pretends to be. You'll fall for Noah as he rediscovers himself in this breathtaking, Printz Award-winning story of first love, loss, betrayal and forgiveness.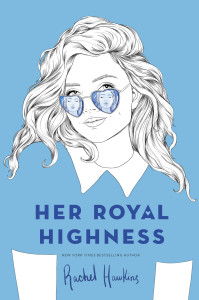 Regal romance abounds in this flirty, laugh-out-loud companion novel to Prince Charming, by New York Times bestselling author Rachel Hawkins, now in paperback!
Proxy by Alex London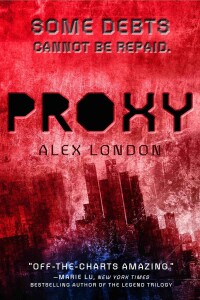 This fast-paced thrill ride of a novel is full of breakneck action, shocking twists and heart-hammering suspense that will have readers gasping until the very last page.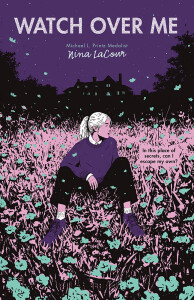 A modern ghost story about trauma and survival, Watch Over Me is the much-anticipated new novel from the Printz Award-winning author of We Are Okay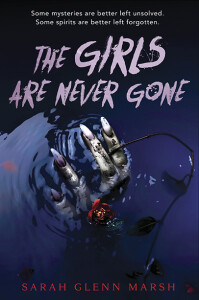 The Conjuring meets Sadie in this queer ghost story, when seventeen-year-old podcaster Dare finds herself in a life-or-death struggle against an evil spirit.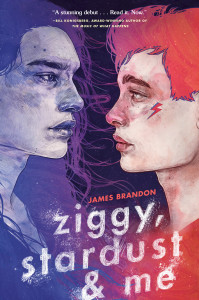 In this tender-hearted debut, set against the tumultuous backdrop of life in 1973, when homosexuality is still considered a mental illness, two boys defy all the odds and fall in love.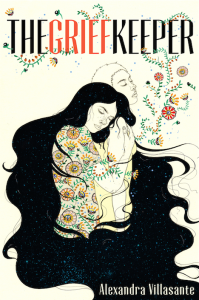 This stunning YA debut is a timely and heartfelt speculative narrative about healing, faith, and freedom.
Look by Zan Romanoff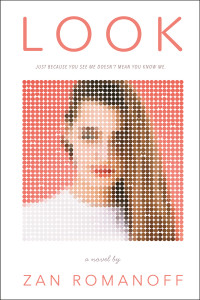 Then Lulu meets Cass. Cass isn't interested in looking at Lulu's life, only in living in it for real. And The Hotel–a gorgeous space with an intriguing, Old Hollywood history–seems like the perfect hideaway for their deepening romance. But just because Lulu has stepped out of the spotlight doesn't mean it'll stop following her every move.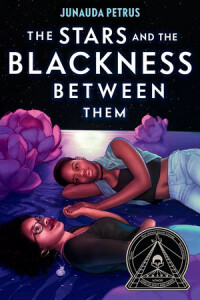 Told in two distinct and irresistible voices, Junauda Petrus's bold and lyrical debut is the story of two black girls from very different backgrounds finding love and happiness in a world that seems determined to deny them both.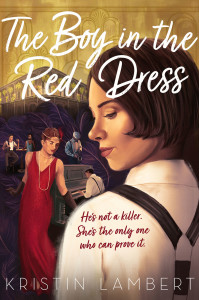 A Gentleman's Guide to Vice and Virtue meets Miss Fisher's Murder Mystery in this rollicking romp of truth, lies, and troubled pasts.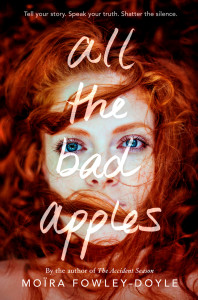 Unflinching and gorgeously written, this feminist novel is important, timely, and a compulsive read. From the highly acclaimed author of the beloved The Accident Season comes an epic breakout novel examining the very topical and controversial issue of women's sexual and reproductive rights.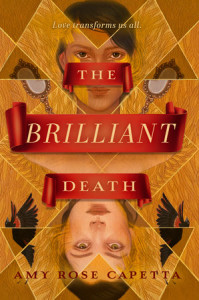 Teodora di Sangro is used to hiding her magical ability to transform enemies into music boxes and mirrors. Nobody knows she's a strega—and she aims to keep it that way.
The she meets Cielo—and everything changes.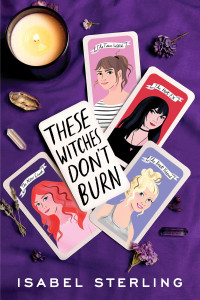 Isabel Sterling's delightful, suspenseful debut is equal parts sweet romance and thrilling mystery. With everything she loves on the line, Hannah must confront this murderous villain before her coven–and any chance she has with the new girl–is destroyed.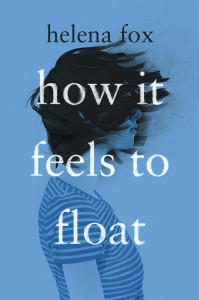 Debut author Helena Fox tells a story about love, grief, and inter-generational mental illness, exploring the hard and beautiful places loss can take us, and honoring those who hold us tightly when the current wants to tug us out to sea.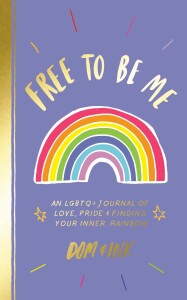 Scribble your feelings and feel your true self in a technicolor guide to being the happiest you, discovering LGBTQ+ history, and making your own queer mark on the world.
Mark your future TBR for…
Youngblood by Sasha Laurens – July 19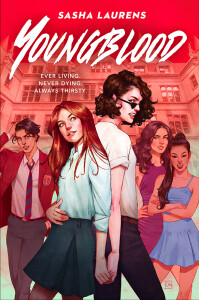 When Taylor stumbles upon the dead body of a vampire, and Kat makes a shocking discovery in the school's archives, the two realize that there are deep secrets at Harcote—secrets that link them to the most powerful figures in Vampirdom and to the synthetic blood they all rely on.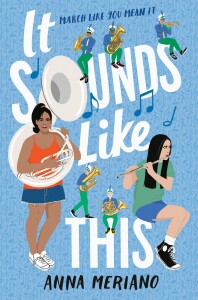 A sweet and nerdy contemporary YA novel set in the world of marching band perfect for fans of Late to the Party, Fat Chance, Charlie Vega and Kate in Waiting.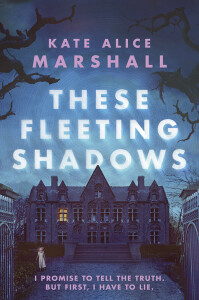 The Haunting of Hill House meets Knives Out in a bid for an inheritance that will leave Helen Vaughan either rich…or dead.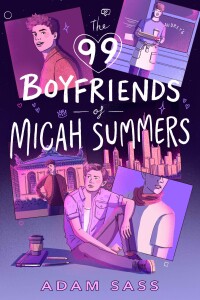 Micah Summers runs a popular Instagram full of drawings of his numerous imaginary boyfriends (ninety-nine so far)—though he's never had a real boyfriend before. But when a meet-cute with Boy 100 goes wrong, Micah embarks on a Prince Charming-like quest throughout Chicago to find true love—for real this time.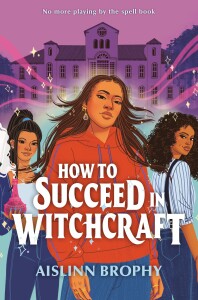 An overachieving teen witch vies for a prestigious scholarship at her elite high school in this contemporary YA fantasy for fans of Never Have I Ever and Sabrina the Teen Witch.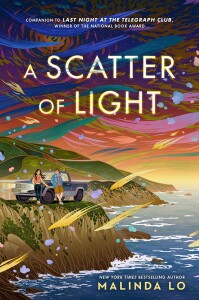 Award-winning author Malinda Lo returns to the Bay Area with another masterful coming-of-queer-age story, this time set against the backdrop of the first major Supreme Court decisions legalizing gay marriage. And almost sixty years after the end of Last Night at the Telegraph Club, Lo's new novel also offers a glimpse into Lily and Kath's lives since 1955.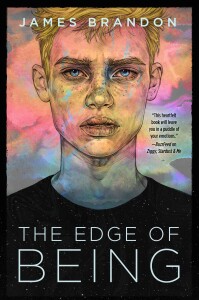 A tender and heartfelt queer YA novel about the multiplicities of grief, deeply held family secrets, and finding new love.